The SLAP lesion or tear is injury to glenoid labrum, see the image below to locate the labrum in your shoulder. Shoulder joint is surrounded multiple structures which makes it difficult to diagnose it properly. In my practice I do not see too many SLAP lesion patients but they come with typical sign and symptoms.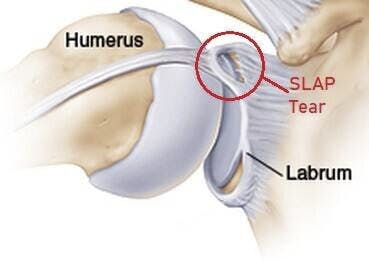 Shoulder joint is composed of two bones, the humerus and scapula, Humeral head sits on Glenoid fossa of the scapula. Shoulder head is larger than the glenoid cavity which makes it more mobile and have freedom of movement but that also comes with lack of stability. Around the glenoid fossa there is a soft tissue rim called glenoid labrum which provides extra stability to the joint. In many cases when this soft rim is injured it produces pain mainly with overhead activities.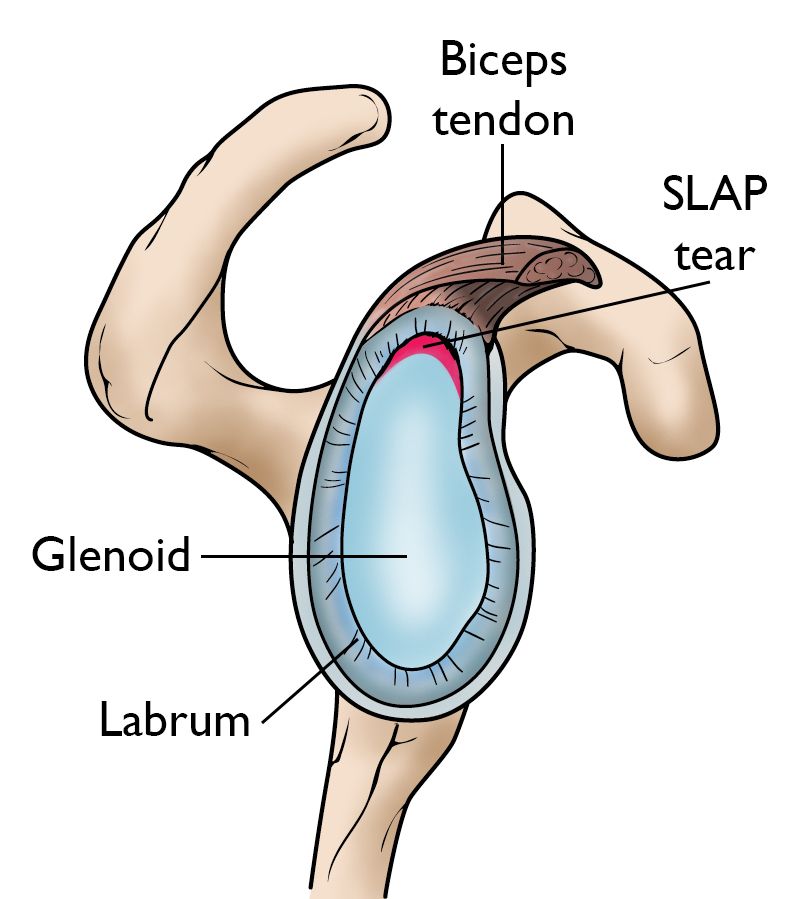 Sign and symptoms
1.       Pain with overhead activities
2.       Pain with daily activities
3.       Clicking, locking or grinding
4.       Feeling of instability
5.       Shoulder dislocation
6.       Decrease range of motion
7.       Loss of strength
Causes of SLAP lesion
Patients usually have a history of falling with outstretched hands, violent overhead activities, sudden pull or blow on shoulder.
Diagnosis
In my opinion the best diagnosis for the SLAP lesion is MRI. Clinically you can diagnose the SLAP tear with simple test called O'Brien test:
Treatment
In many cases, non surgical methods are effective in relieving symptoms and healing the injured structures. If these non surgical measures are insufficient, your doctor may recommend surgery. Depending upon your injury, your doctor may perform a traditional, open procedure, or an arthroscopic procedure in which small incisions and miniature instruments are used.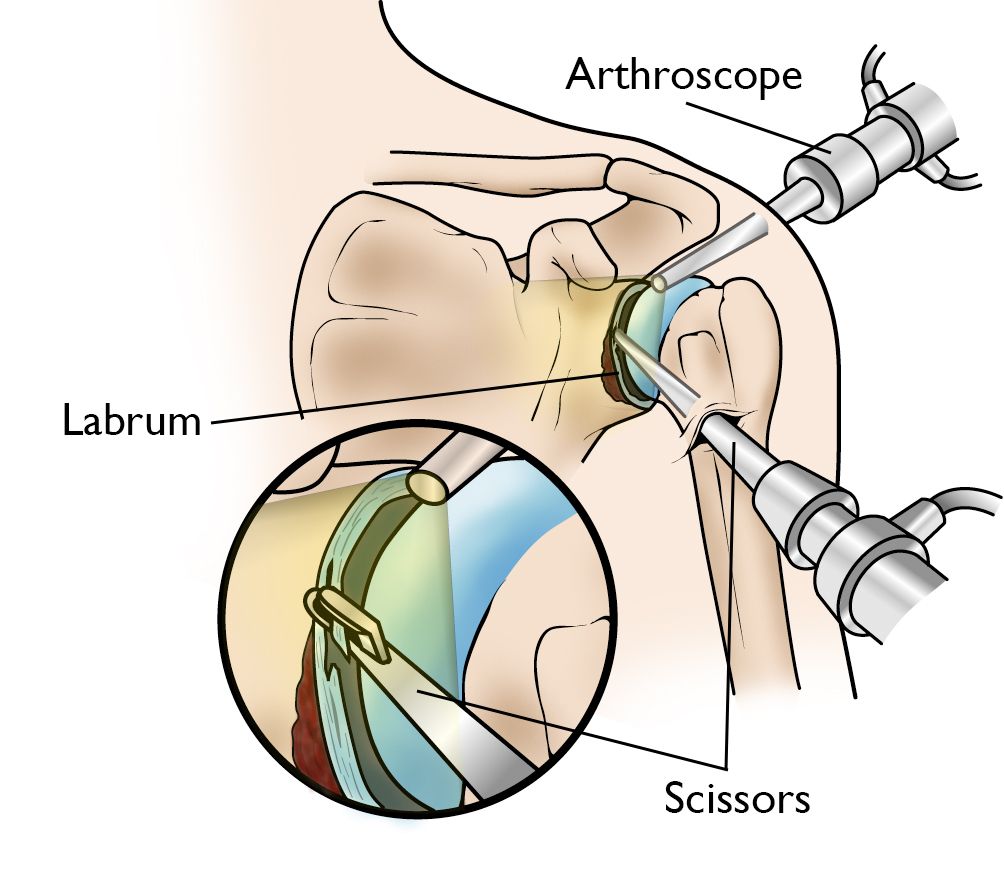 There are some exercises or stretches you can perform to reduce symptoms and maintain shoulder strength and mobility;