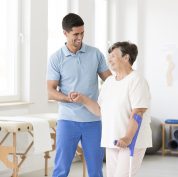 OUR STORY
We are Caledon based Home Physiotherapy Provider, our goal is to provide excellent Physiotherapy service at the comfort of patient's home.
We are dedicated team of Physiotherapist providing home Physiotherapy service in Caledon, Brampton, Mississauga, Bolton, Erin, Goergetown, Orangeville, Brantford, Caledonia, Binbrook and Hamilton.
Pyramid Physiotherapy was founded in 2017 and was serving in Caledon, we are rapidly growing and have strated serving in major cities of GTA. We go above and beyond to make sure patient is satisfied with our services and able to achieve the goal as soon as possible. We think future is changing faster than we think and healthcare facilties and environment will change with it, patient would want more and more services come to their home and able to access easly with click over the phone. Pyramid Physiotherapy is first step towards the future healthcare services and imporving patient experience overall.